Abstract
When a device fails in the field, the consequences can be significant. In our talks with embedded OEMs, one thing is for certain: addressing a problem in the field is costly. Anticipating and preventing field failures enables market leaders to invest in innovation – rather than costly resource-draining diagnosis, repair, and redesign. Typically, these costs detract from new product development while impacting time-to-market.
However, embedded devices operate in conditions where sudden power interruptions and other hazards can occur at any time. As the data storage needs of these devices have increased dramatically over the years, unreliable data storage can also be a significant contributor to field failures.
With the complexity of modern embedded designs, root cause analysis can be difficult and painstaking, pulling resources for field diagnostics and post-mortem analysis. What's more, reliability is one of the most important factors distinguishing leading embedded products from their also-ran competitors. Failsafe and long-lasting data storage is therefore not a simple matter, requiring careful planning.
In this presentation, we'll discuss different levels of reliability. We'll also examine methods for achieving long-term reliability – ensuring that a well-tested data storage system contributes to preventing field failures while increasing the lifetime of an embedded device.
About the speaker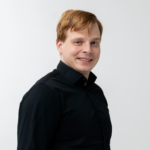 Sami Kassimäki, flash memory, and embedded data storage specialist in charge of building and developing the service business unit of Tuxera as a Product Manager.
Working closely with flash memory manufacturers and OEMs in different industries, Sami focuses on understanding the storage needs of the future and the implications from a business perspective.
Slides & Whitepaper
View the slides for this presentation here…
View the whitepaper here…
Video